Faith + Knowledge + Service
Welcome to St. Anthony Tri-Parish Catholic School
See what great things are happening at St. Anthony Tri-Parish Catholic School. We invite you to come and tour our school and get to know us.
Admissions
Virtual Tour
Faith
St. Anthony Tri-Parish Catholic School students live their faith as they study together, pray together, and learn to be a living witnesses of God's love. Students pray daily, attend weekly Mass, and participate in daily religious instruction using Bishop approved textbooks.
Academics
St. Anthony educates students, preschool – 8th grade, meeting and/or exceeding all Wyoming state academic standards while offering students a Gospel-based perspective. Our students have many opportunities to live their faith as they study together, pray together, and reach out to assist others around them.
Facilities & Student Life
Our facility joins together the safest possible environment with the best 21st century learning has to offer. 
Our 70,000 square-foot school was completed in 2010. The campus incorporates state-of-the-art environmental and technological design to help our students achieve their goals.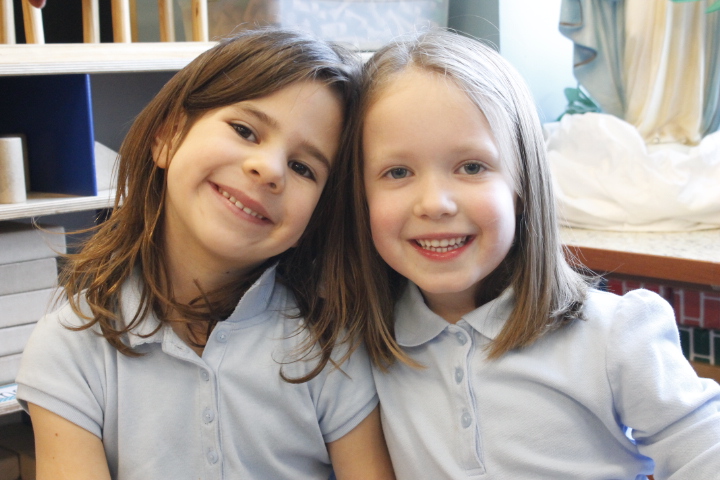 Academic Standards
Our students typically excel in all academic areas, surpassing their counterparts on national levels and consistently graduate in the top 10% of their high school class.
We provide well-rounded and challenging curriculum in Math, Science, English, History, Reading, Religion, Spanish, PE, Music, and the Arts.
Technology In the Classroom
St. Anthony School values proper and age appropriate usage and integration of technology at every grade level. Due to our innovative use of Microsoft products we have earned the distinction of a Microsoft Showcase school. St. Anthony School has instituted a 1:1 device to student ratio for grades Kindergarten through 8th. Students in K-1 receive an iPad and 2nd-8th use Microsoft Surface tablets. Utilizing the Office 365 suite and other integrations, students have access to state of the art technology and applications to compete in the 21st century.
School Meals
St. Anthony School has several outstanding qualities and the cafeteria is definitely one. Our kitchen staff believes in utilizing the Fresh, Frozen, Canned process of delivering the highest quality food to our students. The food that is prepared daily is coordinated for the month to meet specific goals. We are positive your student will be satiated and pleased with it.
Extra-Curricular Activities
Various clubs and activities afford students the opportunity for participation and involvement in service, leadership, and development of particular talents or interests. At St. Anthony School, we offer our Archangels the opportunity to participate in the many activities outside of the regularly scheduled school day.
Volunteering
Every SAS family is required as per the school/parent contract to complete volunteer hours.
By providing helping hands to assist with work that would otherwise be billable hours to the school, volunteers help us cut tuition costs. Second, our volunteers foster an important atmosphere of community and fellowship, which reinforces our commitment to focus on Christian services as a part of our faith, knowledge, service mission.
After School Activities + Clubs
Contact Us
Location: 1145 W. 20th Street, Casper, WY 82604
Telephone: (307) 234-2873
Email: staschool@sascasper.com
School Office Hours: M-F: 7:45am – 3:45pm
Principal: Melissa Whelan, Ed. D.