Our faith in Jesus Christ is the reason our school exists; therefore, both spiritual and academic experiences enable students to deepen their relationship with Jesus Christ, broaden their knowledge of their faith, and connect their faith to their daily lives.
Religious education is taught at all grade levels, and faith is integrated in all subjects and daily living.
At SAS, staff is dedicated to the success and well being of every student. All our K-8th grade teachers hold a bachelor's degree and many have Master's degrees in related fields. Our instruction is data driven. Religion, Reading, Math, and Writing are integrated into all other subjects. Staff utilize community partnerships and field trips to provide background knowledge and build connections between lessons and the world. Teaching is a mix of best practices with an emphasis on what helps develop the whole child.
Our school offers many programs in which students are encouraged to develop leadership skills and civic responsibility, including community service projects, a mock trial program, sports clubs, classroom economics program, and youth ministry programs.
Students are held to a high standard of academic achievement, discipline, and living Christian values. Some ways basic curriculum is enhanced at SAS include:
Differentiation plans for students in need
Spanish instruction at all grade levels
Art, Music, & PE programs

 

Service Learning
Appropriate technology integration
Extracurricular programs
Summer Seeds of Adventure Enrichment Camp with an emphasis on STEM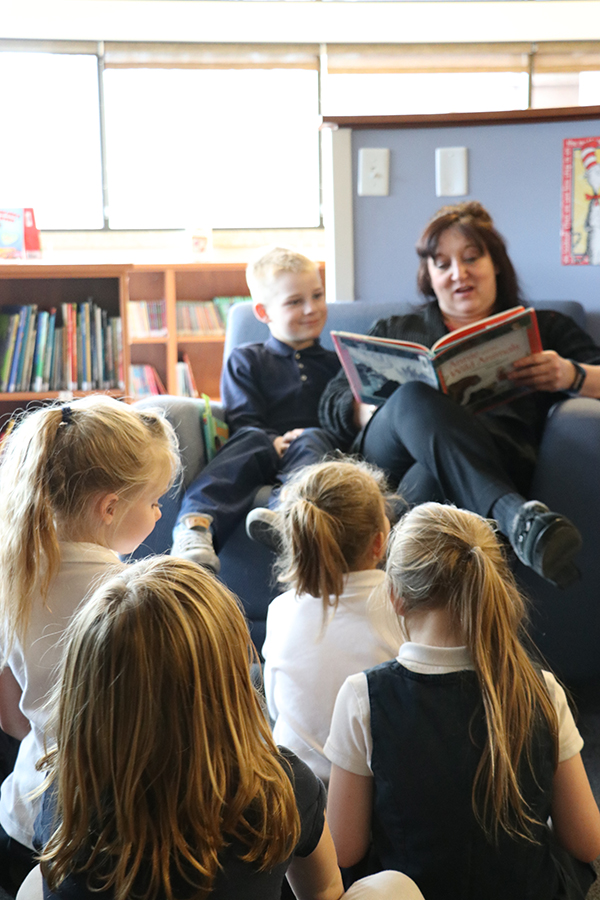 Kindergarten
2022 -2023 School Year
School Hours: 8:00AM – 3:30 PM

Fundraising Requirement: $500 min. year; plus each family must contribute at least one item for the auction at our annual Partners In Education (P.I.E.) Fundraiser.
Volunteer Requirement: 20 hours min. (Families are assessed $10 for each hour not completed by the end of the year)

New Student Registration: $50 per student

Device Fee: $50 per student

Materials Fee: $180 per student

Parishioner Discount: $495 per year (must complete Parish Affiliation Form)
Additional Student Discount: 2nd Student $500/year; 3rd Student: $1000/year; 4th+ Student: $1500/year
Family Referral Discount: Refer a family that registers and enrolls and receive $250.00 off your tuition bill. Discount is for one year. Must complete referral form.
Scholarship Opportunities: ACE Scholarship, Foundation Scholarships, Additional Scholarships are available through FACTS (Qualifications Apply)
Elementary
1st - 5th Grade
School Hours: 8:00AM – 3:30 PM

Fundraising Requirement: $500 min. year; plus each family must contribute at least one item for the auction at our annual Partners In Education (P.I.E.) Fundraiser.
Volunteer Requirement: 20 hours min. (Families are assessed $10 for each hour not completed by the end of the year)

New Student Registration: $50 per student

Device Fee: $50 per student

Materials Fee: $180 per student

Parishioner Discount: $495 per year (must complete Parish Affiliation Form)
Additional Student Discount: 2nd Student $500/year; 3rd Student: $1000/year; 4th+ Student: $1500/year
Family Referral Discount: Refer a family that registers and enrolls and receive $250.00 off your tuition bill. Discount is for one year. Must complete referral form.
Scholarship Opportunities: ACE Scholarship, Foundation Scholarships, Additional Scholarships are available through FACTS (Qualifications Apply)